<!-- (c) 2005, 2010. Authorize.Net is a registered trademark of CyberSource Corporation --> <div class="AuthorizeNetSeal"> <script type="text/javascript" language="javascript">var ANS_customer_id="7ea7543b-fe8e-4a7f-9d22-54ad63bc3df9";</script> <script type="text/javascript" language="javascript" src="//verify.authorize.net/anetseal/seal.js" ></script> <a href="http://www.authorize.net/" id="AuthorizeNetText" target="_blank">Payment Gateway</a> </div>
FAQ's
Frequently Asked Questions: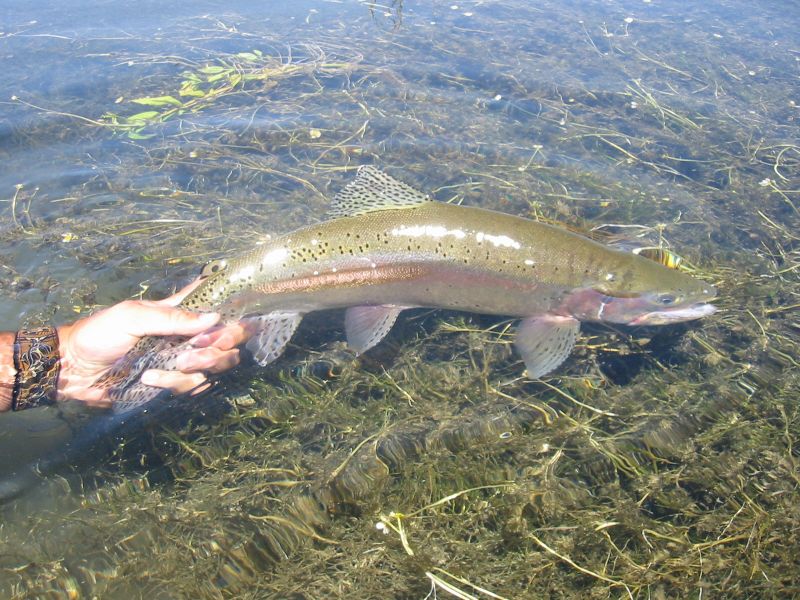 It depends on where you are fishing. If you're fishing the Bighorn or the lower Yellowstone, you'll want to fly into Billings. If you're fishing the Madison or the upper Yellowstone, you'll want to fly into Bozeman. And if you're fishing the Missouri, you'll want to fly into Helena. Please secure dates with me before booking flights as I can (on occassion) pick you up and transport you if my schedule allows, avoiding the need for a rental car.

I do not do half days. Because all trips are float trips on the bigger rivers and because of the consistent expense of shuttles, lunches, and fuel cost, I pay my guides full wage for every day that they're reserved. Some days need to be shorter as a matter of practicality, but your guide will do everything in his power to make the most of the time you have.
I do not supply gear, but backup rods and reels will always be available if problems arise. It is important to note that all flies and terminal tackle are included in the guide fee, and provided by the guide. Rod and wader rentals are readily available at a reasonable price, and can be a nice option if you've not yet bought your own gear, or if you choose not to fly with it.

Does my child need a fishing License?
If your child is under 12, life jackets are required by law to be worn at all times while on the water, but no fishing license is required. If your child is between 12 and 14, they are required to carry a Montana Conservation License, but not a fishing license. After the age of 14, your child is required to carry all of the same licenses as adults. These include a Montana Conservation License, and a Montana Fishing License.

Can I buy my fishing license online, or do I have to get it when I get there?
Either. I've supplied links to buy licenses online in the "What to Bring", and the "Rates" sections of the Guide Service category. This is a nice option that allows you to print your own license, or you can wait to receive a waterproof copy in the mail. The state of Montana does a nice job at mailing these licenses out quickly, and most people receive them within a week of purchase. Otherwise, you'll have time when you fly in the night before, or the morning of the first fishing day.

Do you accept credit cards?
Yes. Although the prefered methods of payment are cash or check, Big Sky Fly Fishers does accept Visa, Mastercard, and American Express.

Are you located in Big Sky, MT?
No, I'm located in Billings, Montana, and not affiliated with Big Sky Resort. The "Big Sky" is a nickname for the state of Montana that's meant to describe the wide open landscape that's unique to the West. It'll all make sense when you see it.